The Kenolon range makes the link between cleaning and protection, between detailing and carwashing.The Kenolon carwash line offers a well-balanced product range that creates ultimate sensation in your washing complex! Wash safe, faster and create a stunning result with recycling system compatible products.
The Kenolon range offers products for every step of your vehicles life! Starting with a ceramic coating product to protect your vehicle's paintwork, outperforming the hardness of an OEM clear coat, offering optimal protection and making the surface more scratch resistant.
Afterwards Kenolon washing chemicals to maintain an optimal conservation and guarantee you that ultimate gloss.
This range will help you convince your customers to go for the Premium program and enjoy a sensational result.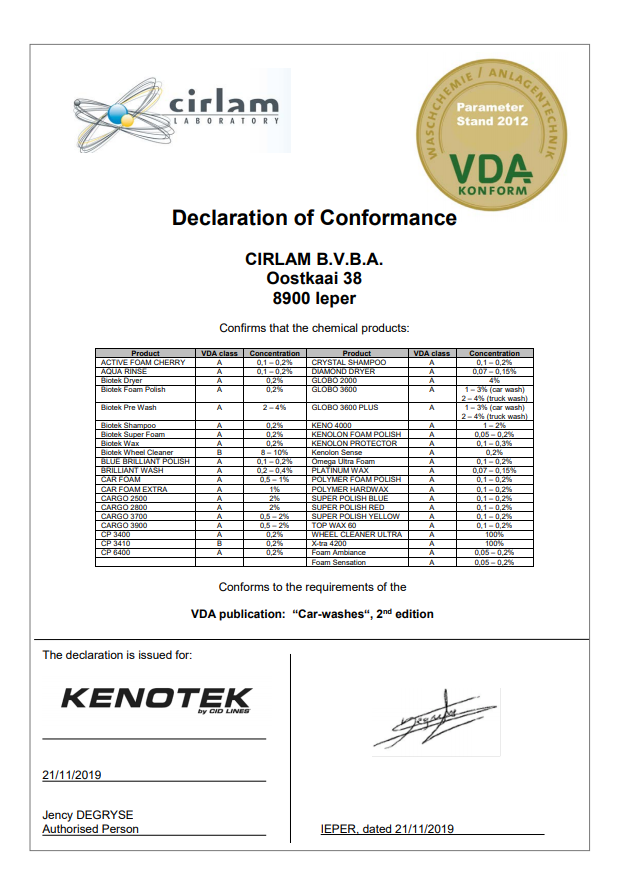 Warum KENOLON ?
​The complete Kenolon carwash line is VDA approved at our recommended dilutions. This implies that the range is not corrosive on the sensitive parts used on the outside of a vehicle. Even our alkaline prewash chemical (high pH) is safe for men, vehicle and carwash installation without losing the efficiency.